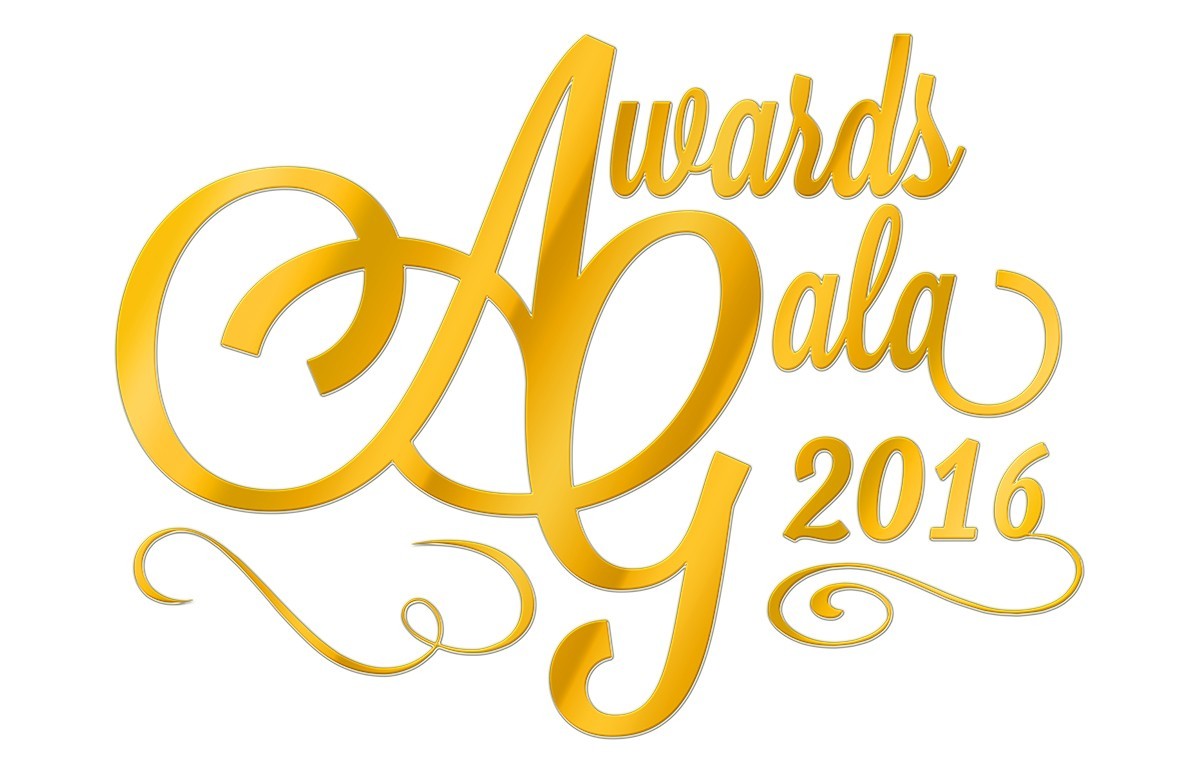 With the Annual Meeting behind us, it's time to start preparing for our next big member event – the 95th Annual Awards Gala.
Each year, we hold the Annual Awards Gala to recognize excellence in the real estate profession. The honorees are selected by their REALTOR® peers and awarded based on their performance for the previous year. Proceeds from this event are donated to the REALTOR® Fund of the Greater Albuquerque Association of REALTORS®. Last year, we raised over $25,000 for this charitable trust.
The 2016 Annual Awards Gala will be held on March 4th from 6 pm to 1 pm at the Albuquerque Museum, with over 250 members expected to attend this fun, black-tie event.
Before we begin marketing this event to members, we need to get our sponsors in place so they can take advantage of the full marketing exposure. Sponsorship is open to REALTOR® members, Affiliate members and industry partners (like Flexmls and Supra).
Sponsorship is now open, but you need to act now because sponsorship space is very limited. To pledege your sponsorship before it's too late, download and fill out our pledge form and email it to sponsor@gaar.com or fax it to 505-842-0448.
Here is the long list of benefits for sponsoring this premier event.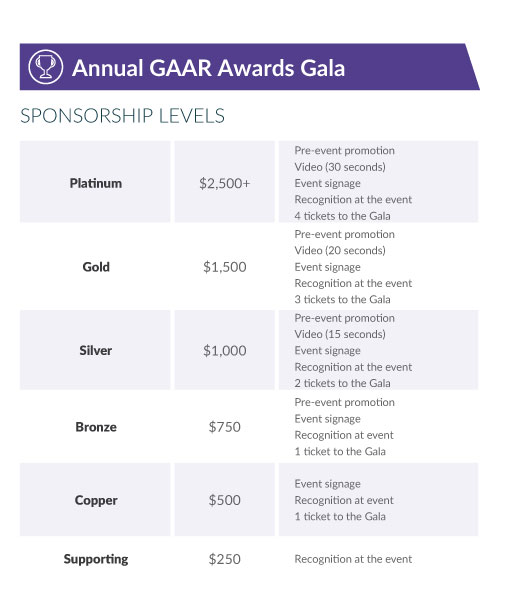 Platinum Sponsors
First Mortgage
Nusenda
Gold Financial Services
Gold Sponsors
Coldwell Banker Legacy
Fidelity National Title
Keller Williams Realty
Pop A Lock
Legacy Mortgage
Silver Sponsors
Loan Logic
GAAR Affiliate Members
Sandia Laboratory Federal Credit Union
Realty One
Supra
Bronze Sponsors
LoanStar Home Lending
Copper Sponsors
Roadrunner Realty & Investments
Cornerstone Home Lending
Stewart Title
Distinguishing Style / Los Ranchos Gun Shop
ERA Buyers and Sellers Real Estate
Linton & Associates
Bank of Albuquerque
If you intend to sponsor multiple GAAR events, you may want to consider becoming an annual, Platinum or Gold sponsor. Click here for more details, or contact Eva Medcroft by phone at 505-724-3461 or email sponsor@gaar.com.