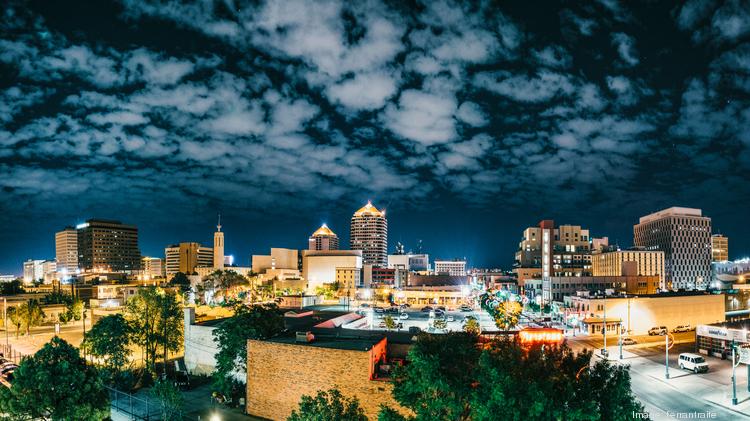 The Duke City is looking to real estate developers for a growth spurt, as announced by Mayor Richard Berry at the monthly NAIOP luncheon Monday morning.
"It has been 27 years since Albuquerque has seen an iconic high-rise building," Berry said. "I believe it's about time to add to our skyline another building that will further spur economic opportunity in the heart of our city."
Berry and the city's Metropolitan Redevelopment Agency are hosting a competition to change Albuquerque's skyline with the tallest building in New Mexico. The MRA is requesting redevelopment proposals to partner with one or more private developers to construct iconic buildings in the heart of Downtown.
There are two plots of property in Downtown Albuquerque up for sale or long-term leasing— two acres at 400 4th St. NW and one acre at 101 Silver St. SW. The buildings could be used for a variety of purposes ranging from retail to housing, city officials said.
Both spaces also have surface-level parking. Hopefuls can apply for one or both plots, or propose the redevelopment of an existing property they own Downtown.
The catch, Berry said at the luncheon: At least one building constructed should be a minimum of 360 feet tall. Because of this suggestion, the project has been dubbed the "Skyline Competition."
Berry said the purpose of the project is to encourage economic growth Downtown, add more dimension to Downtown's skyline as well as create New Mexico's next tallest building. That title is currently held by the 22-story, 351-foot-tall Albuquerque Plaza Building, built in 1990.
Developers will be allowed to request funding assistance from the city of Albuquerque to complete the project. The amount allotted will be decided based on the winner's plans, which should include ideas for an iconic skyline and ways to provide financial benefit to the community, among other things.
Applications will close June 30 and a selection will be made in the fall.
As of the second quarter, Downtown's office vacancy rate stood at 34.9 percent. Business First reported at the time that a report by CBRE New Mexico predicted that new redevelopment activity Downtown would improve that number. Click here to read the full article.