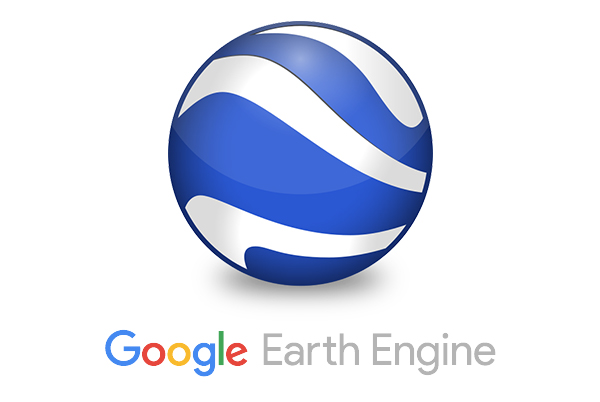 The GRT Location Code was added to RANM Form 1106; Listing Agreement - Exclusive Right to Sell in August 2016 (more information on this revision may be found in the 2nd Quarter RANM Voice). In September 2016 the SWMLS Board of Directors will consider a recommendation to make the GRT Location Code a required field in the MLS input form.
In the past, the best method to locate the tax rate for a municipality or county was via the Tax Rate Schedules located on the New Mexico Taxation and Revenue department's website.
Now, there is a better way…a mapped way…using Google Earth!
Step by step instructions
Go to https://www.google.com/earth/, select 'Download Google Earth,' Agree and Download
Open the downloaded file and allow it to install on your computer (For easier access, save it to your Desktop)
Once you have Google Earth on your computer, visit http://www.tax.newmexico.gov/Businesses/data-download.aspx, scroll down and download the file titled Gross Receipts Tax Rates and Boundaries: July to December, 2016 (Google Earth file format, .kmz)
Save the .kmz file you downloaded to your Desktop
Open Google Earth
Select 'File,' then 'Open,' and select the file you downloaded (NM_Gross_Receipts_JulyDec_2016_GoogleEarth). Below is what you should see;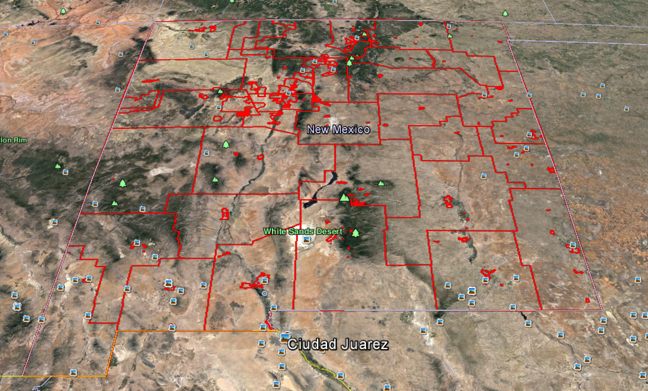 Now, you can click within any of the red outlined areas. In return, a pop-up will appear with information for that area, including the Location Code and GRT Rate.
Furthermore, you can zoom in to find a particular area, or type an address in the Search at the top left, which will zoom in on the map, and you may click within the area for that address to acquire the information.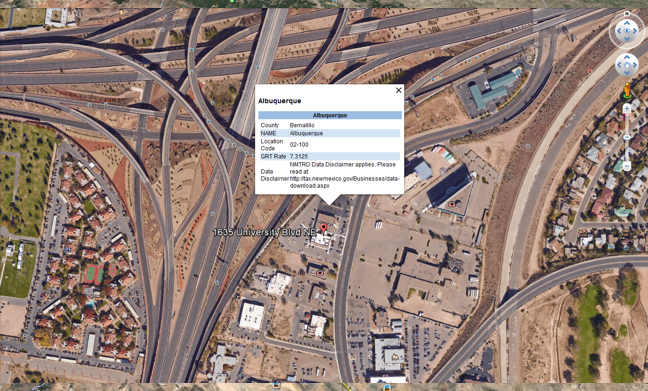 Voila, your very own map-based Tax Code Search!
NOTE: The tax rates are subject to change every six months (January 1 – June 30, July 1 – December 31). The information above is for July 1, 2016 – December 31, 2016. You will want to ensure that, prior to January 1 and July 1, you check the Taxation and Revenue's website for any updates to the tax rates for the next six months. This will involve downloading a new .kmz file to use on your Google Earth map.
A special thank you to Nadine Thomason of Platinum Realty Group for her hard work, as well as to Larry Brotman with New Mexico Taxation and Revenue.