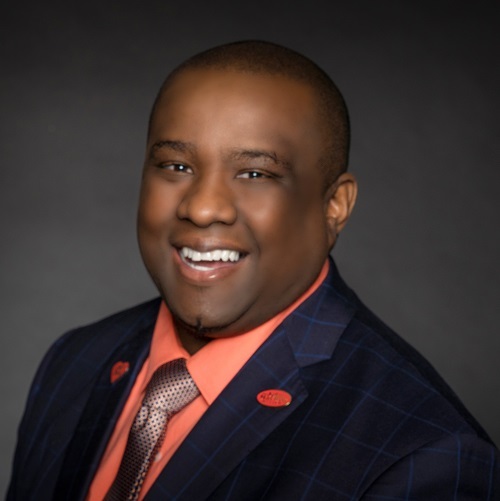 The upcoming Speaker Series will feature Professional Speaker & Training Coach Ifoma Pierre.
Ifoma Pierre (eh-FOH-mah pee-AIR), who goes by "Pierre," is a licensed real estate associate broker who has built a successful career in New York real estate and gained recognition as an influential business coach and leadership trainer. He is the creator of the G.E.M. Coaching Program which specializes in helping real estate agents become better marketers.
Register below to earn FREE CE at these virtual courses. Courses will NOT BE LIVE STREAMED.
Speaker Series
Tuesday, June 28th
via ZOOM
National Trainer Ifoma Pierre
FREE GAAR REALTOR® / $45 Non-GAAR REALTOR®
Silly Rabbit It's a Turtle Race!
3 CE (Elective)
9:00 am - 12:00 pm
When it comes to following up with prospects, too many agents struggle to remain consistent with communicating and connecting. As the saying goes, "fortune is in the follow-up." But with only 48% of salespeople ever following up with a prospect, you know it's not just about getting more leads and opportunities. You need to follow up better with the ones you have. In this session, you will learn the framework for not just communicating your message but also connecting with your prospects and adding value and in return, you will receive a consistent flow of referrals and repeat business!

---
Hot Sauce Please!! Proven Strategies to Spice Up Your Real Estate Marketing.
3 CE (Elective)
1:00 pm - 4:00 pm
Fasten your seat belts and get ready for a firehose of ideas, examples, and cutting-edge software and technology designed to explode your business. In this session, you'll learn creative ways to generate more leads build stronger relationships, earn more opportunities, and turn prospects into friends and friends into Clients. Whether you're a new agent, a team leader, or a seasoned veteran with years of experience and the scars to prove it, there's something in this session for everyone.

---
Ifoma Pierre As a licensed and long-established real estate Associate Broker, Ifoma Pierre boasts more than 15 years of experience in the sale and acquisition of prime residential properties within Queens, New York. His thirst for knowledge inspired Pierre to create a coaching program called G.E.M, a complete training system designed for real estate agents' success through mastery of the art of sales, marketing, branding, and advanced social media lead generation strategies. Pierre holds several designations including ABR, GRI, MCNE, SRS, PSA, ePRO, CBR, and ITI. His technical expertise led him to create 360i Virtual Events, an innovative virtual conference platform with multiple interactive areas optimized for networking, training and collaborating. He has earned the prestigious International John Maxwell Certified Speaker Trainer & Coach designation.