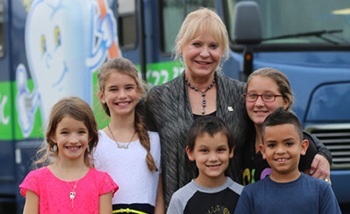 The GAAR Good Neighbor Award program recognizes members that have dedicated themselves to charities that improve the livability of our local community – including housing projects, crime prevention, youth mentoring, homelessness and more.
In partnership with NAR, GAAR has created our local Good Neighbor award program that gains local exposure for our most giving members and their charity plus helps make the submission to the national award easier.
By launching our own program, we hope to draw more attention the REALTOR® and Affiliate role models in our community to help their charity – and to encourage more members to follow their lead. Not only do recipients of the GAAR Good Neighbor Award receive recognition within the REALTOR® community, they will also be featured, along with their charity, in local ads and on New Mexico morning shows.
This year, GAAR will be presenting the award to four REALTOR® recipients and one Affiliate recipient.
However, finding Good Neighbors isn't easy. Since their often too busy with their volunteer work, we're asking YOU to do the nominating for the.
Help us find our Good Neighbors. Download and post the GAAR Good Neighbor Award submission flyers and/or nominate a REALTOR® you know for the award. If you are nominating another member, please fill out as much as possible. GAAR staff with contact the nominee to complete the application.
We are taking local submissions through October 9th and will forward all submissions to NAR by May 15th.