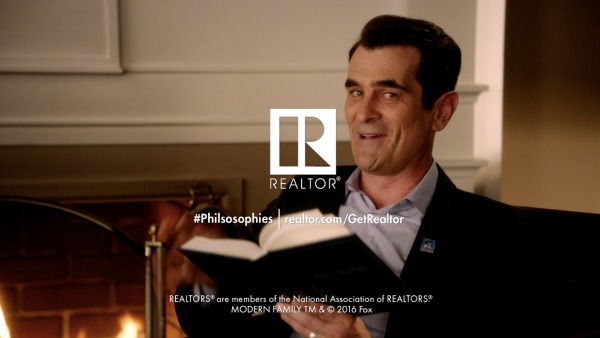 Have you seen the "Phil's-osophies" series of TV advertisements featuring Phil Dunphy from Modern Family? These ads are just a part of NAR's Get REALTOR® campaign that launched earlier this year. The purpose of the campaign is to communicate the value of using a REALTOR® through a variety of platforms, including social media, print advertising and radio.
As a member of GAAR (and therefore NAR), you can use a lot of this existing content on your own social media channels and blogs. This is a quick, easy way to share quality content with your clients while reiterating the message of REALTOR® value to consumers.
How to share
Simply navigate to any of NAR's social media channels to find content you can share on your own social websites. You can also follow any of these social sites so that you can get the latest content to share on your own pages.
Additional Reading