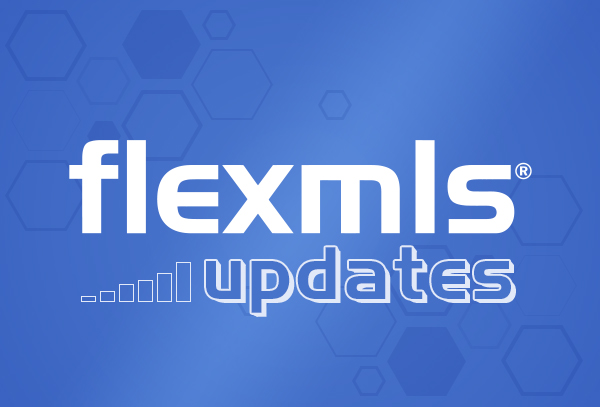 SWMLS has scheduled three intervals of changes to Flexmls that will affect listing input, auto-searches and reports.
The changes are scheduled to occur TODAY, 30 days, and 60 days from today. The changes were recently approved by the SWMLS Board of Directors and are being done to comply with data standards requirements of the National Association of REALTORS®. Additional information about the specific Flexmls changes will be provided closer to each scheduled live date. Flexmls changes that will affect your auto-searches and portals will not occur until October.
Detail Summary of all scheduled Flexmls changes
Field Changes that went into effect today and are LIVE in MLS now!
On Market Date – This is a brand new field, allowing for an alternate date field to report the date the seller has authorized the listing to go on market in MLS. The Listing Date field will continue to be used to report the listing contract begin date.
Service Type – This will be a different drop down selection that will be included with Agreement Type. Agreement Type will used to select Exclusive Right to Sell, Exclusive Agency, Entry Only. Service Type will be used to identify Full Service, Limited Service, Comp Only.
Fee Simple – The field called Fee Simple will be changed to Land Lease. This will affect current and off market listings by changing Fee Simple YES listings to Land Lease NO (and Fee Simple NO listings to Land Lease YES).
Field Changes for 1st Week of October 2015 (30 day notice)
Stories – This change will affect the selection choices for Stories. The Stories option will change to a numeric input field and will allow choices for 1, 2, 3, 4 or 5 story structures (currently is 1, 2, 3+). This will improve the ability to identify homes that are currently reporting 3+ stories and will also comply with the NAR/RESO requirements for how stories should be labeled.
Attached Y/N – This will be a new field that will identify if a residential dwelling is attached. Property Subtype will still be the same choices of "Detached, Attached, or Manufactured." However if you choose property subtype = Attached then the Attached Y/N field will automatically default to Yes, and if you choose any other subtype it will default to No.
Field Changes for 1st Week of November 2015 (60 day notice)
Active Under Contract Status – This will be a new status to identify listings that have a contingent offer and meet certain approved criteria. The new status will replace the existing Pending Please Show Short Sale status and also be included with the Active status on public IDX home search displays. This status change will also involve changing the SWMLS rules and regulations and will be given the most education, hence the 60 day reminder.
Background of changes
In 2015, a new requirement was implemented by NAR that requires MLS Associations to have 160 of their MLS fields in compliance with a national data standard. You are probably familiar with most of the 160 core data fields in your day-to-day MLS use but are probably not used to hearing them called "core fields." These "core fields" are fields like Bedroom, Bathroom, Listing Number, Listing Status, Listing Agent Name, MLS Area and other general information about the listing agent and property details.
Having these core fields are the first steps that SWMLS and GAAR is taking to ensure the listing data is compliant with the Real Estate Standards Organization (RESO) and NAR's new requirement. RESO has developed a data dictionary that will allow local MLS listing data to match listing data used by the hundreds of other MLS systems throughout the country. Having the listing data in this standard format allows software developers and IDX companies to work with listing data in different markets, taking into account differences in how data is reported. More information about the RESO dictionary can be found here.
Through the extensive work done by the SWMLS Board of Directors and Policy committee in 2015 SWMLS is happy to say that only 7 of our 160 core fields will involve the redesign of the Flexmls reports and input forms. These changes are described in detail below and are being released every 30 days, with the first scheduled change to occur the 1st of week of September. We plan on giving you enough time to adjust any auto-searches and reports you use that will be affected by these changes.
Note about the scheduled times. Due the technical nature of working with the listing data and addressing other important needs of SWMLS members these times are estimated and could be subject to change. If you have additional questions about these changes please contact Jeff Bratton at GAAR.