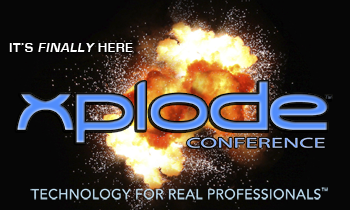 The GAAR REALTOR® Building will be CLOSED tomorrow (Wednesday, October 12) from 8am until noon for the Xplode Conference at Embassy Suites Hotel and Spa.
But there's still time to join us there. It's your last chance to check out out very latest trends in real estate technology and marketing.
And, if you click here now, you can still save $20 for the full day pass.
Xplode Conference makes it easy – and we're coming to ABQ! Xplode is a power-packed full-day conference that gives all the critical tech/marketing updates you need to drive your business forward through 2015.
Be there: October 14th for the Xplode Conference | October 14 at Embassy Suites Hotel and Spa. from 8am to 4pm
Click the link below to save $20 off the normal price of $69. RSVP Today!
Xplode Conference features top speakers and key tech providers from all over the US and brings it all to your city for one powerful day! You won't want to miss it – get your event pass now!
Check out the jam-packed speaker line-up and presenting vendors below...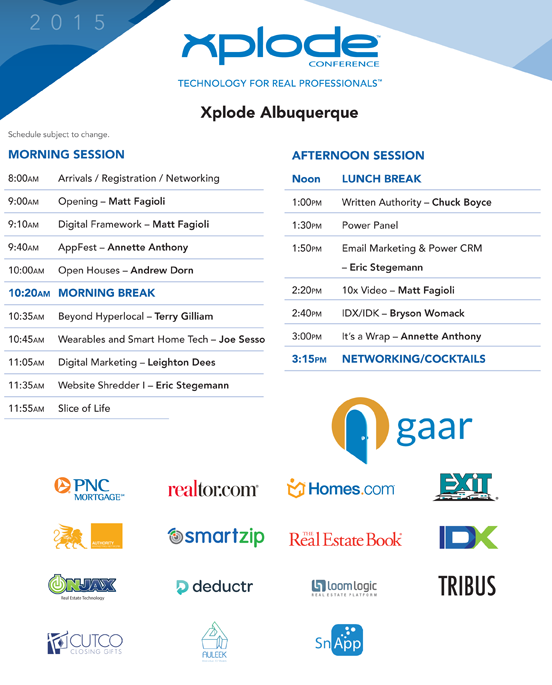 .