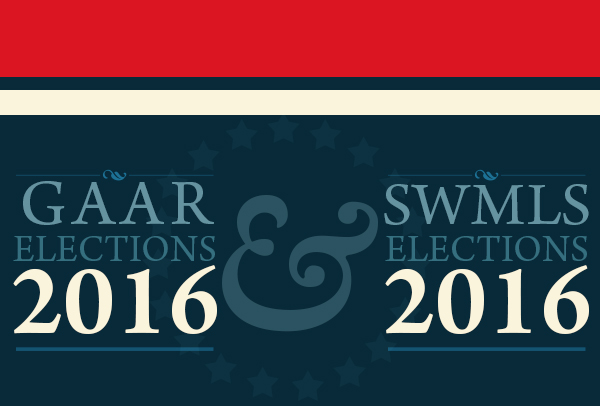 The GAAR and SWMLS Board of Directors elections are just around the corner! Voting will begin on Monday, October 19 and end the following Monday (October 26th). We will post the voting details as soon as they are available. In the meantime, get to know your full slate of candidates by viewing their questionnares and resumes below. All resumes and questionnares are available in PDF format.
Feeling in the volunteer mood yourself? We are now accepting volunteers for GAAR and SWMLS committees. This is a great way to get involved at the Association and become a vital component of our growth, strength and success.
GAAR Slate of Candidates
GAAR Officer Candidates

John Lopez, President-Elect
Coldwell Banker Legacy
See cannidate details

GAAR Director Candidates
---
SWMLS Slate of Candidates
SWMLS Officer Candidates


SWMLS Director Candidates


Vista Encantada REALTORS®




Berkshire Hathaway NM Properties
Stay tuned to the GAAR blog for more information on how to vote on October 19th.