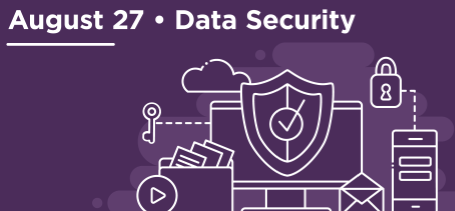 Did you know there is a cyberattack every 39 seconds? As times quickly evolve, staying up to speed with trends in hacks and data breaches is an increasing challenge, leaving many business networks vulnerable to attacks.
Learn to spot a cyber threat with topics such as wire fraud (what you should know and what to do), data privacy, and phishing, vishing, and smishing. Register today for NAR's third live-stream, Virtual Tech Edge: Data Security event, Thursday, August 27, 2020, at 11:00 a.m. CST. The live-stream will feature national voices in the industry, moderated by Bill Lublin.

Meet our speaker line-up:
Bill Lublin
Chris DeRosa (NAR)
Deanne Rymarowicz (NAR)
Craig Grant
Heather Ozur

The third VIrtual Tech Edge event will be live-streamed on Thursday, August 27, 2020, at 11:00a.m. – 1:00p.m. CST (12:00p.m. EST | 9:00a.m. PST).

Each Virtual Tech Edge event registration for NAR members is $14.95 as part of the Right Tools, Right Now Program (regular price $19.95). Non-members are welcome at $29.95.

Registration will be capped at 500, so register today!

Visit the official Tech Edge site to register or to learn more. A recording of the live-stream, via a link, will be made available 48 hours after the event!
Source: "https://www.nartechedge.com/ "