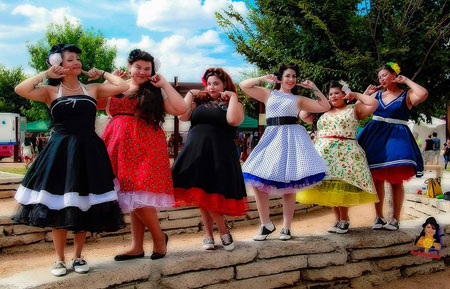 Not only is Rachel Nead a busy new REALTOR®, she also exemplifies the GAAR Good Neighbor spirit by dedicating her free time to the New Mexico Beauties.
Haven't heard of them? Well, you've probably seen them at events around Albuquerque over the years.
The New Mexico Beauties are a group of 13 to 20 people that dress in cool, but campy vintage 40's and 50's costumes and help fundraise for various causes throughout the city. Not only do they dress up to cheer up, the group helps raise money and awareness for many groups in the community – including YDI, Paws and Stripes and The Arc New Mexico. They will even handle the event logistics!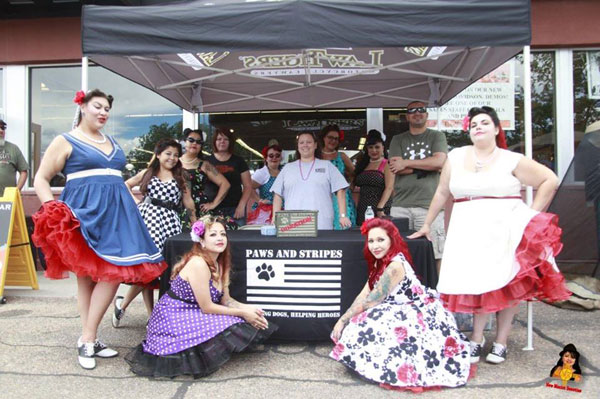 The group was started by photographer Tony Lopez and his wife Shirley when she dressed in vintage costumes for photos at a car show. From there, the couple and their friends started an empowerment group that is all inclusive, treats everyone with respect and sees the beauty in everyone. Most of the members have had low self esteem issues in the past and joined for the strength and positivity th New Mexico Beauties exude (and for their awesome hair and make-up tips). The New Mexico Beauties' charitable work began when a friend of Tony and Shirley passed away and were asked if the group could dress up and help raise money to pay for the funeral.
Now the group works closely with the Hispano Chamber of Commerce and gets fundraising requests at least two or three times and month. They can be seen at many events that are traditional New Mexico.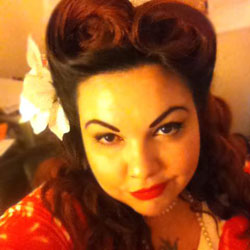 As a member of the New Mexico Beauties, Rachel not only makes event appearances, she is the group's social media promoter and virtual magazine editor.
In addition to volunteering for the New Mexico Beauties for the past two years, Rachel puts her REALTOR® skills to good use helping those in need find low income homes and rentals. Rachel Nead was a top runner-up for the GAAR Good Neighbor Awards.
Click here to go to the New Mexico Beauties FaceBook page to learn more about the group.