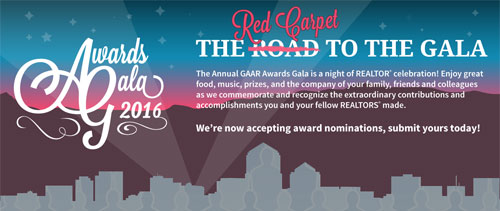 Submit your nominations – and select your sponsorship – for the GAAR Awards Gala now!
During the annual GAAR Awards Gala, GAAR members recognize the top performing REALTORS® in 5 categories during the previous year. You can help honor your peers by nominating a REALTOR® member for any or all categories.
Nomination forms must be submitted to Claire Conrad as indicated at the bottom of the nomination form by February 5, 2016. Ballots received after that date may not be eligible for consideration. REALTOR® Members may submit only one nomination per award.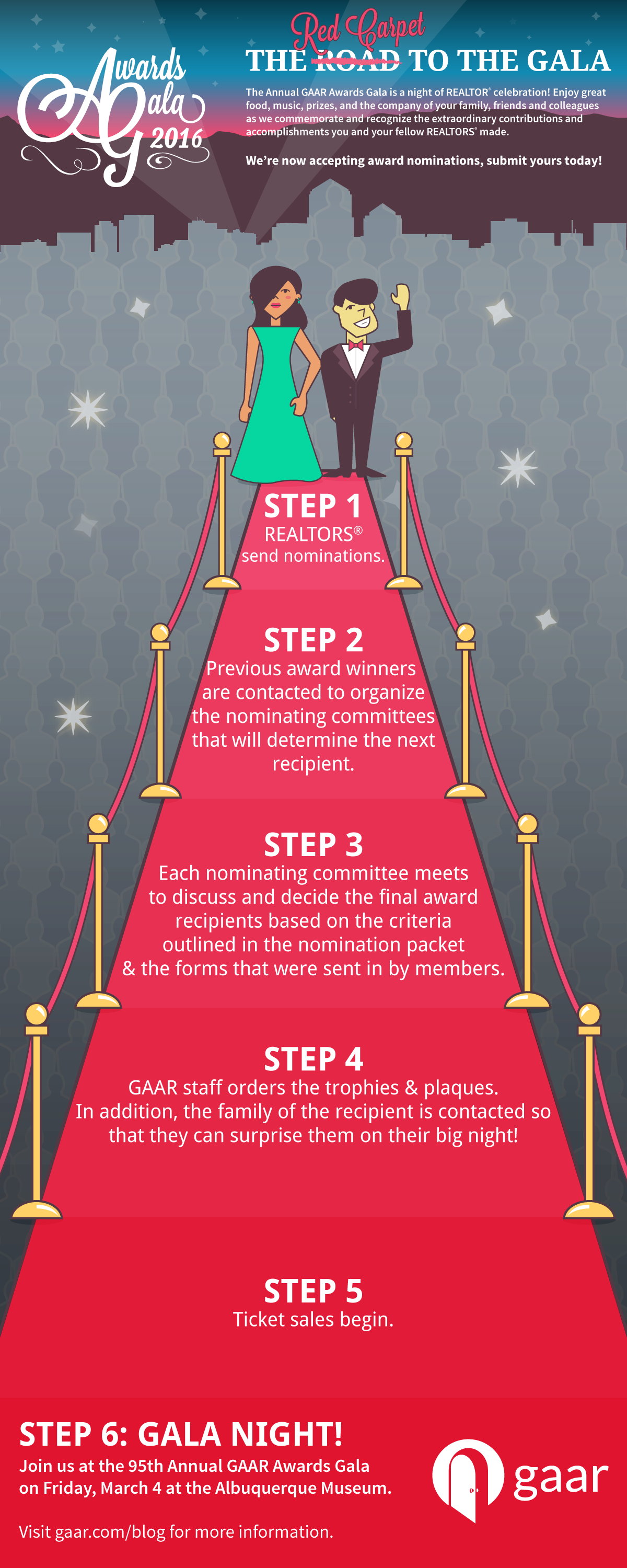 REALTOR® Members are invited to submit nominations for the following awards (all categories are in PDF format):
You may also Download the complete nomination packet.
Award winners will be announced at the 95th Annual Greater Albuquerque Association of REALTORS® Awards Gala at the Albuquerque Museum, March 4, 2016. More information about this event will be communicated soon.
Submitting Nominations:
Please fax, email, mail or hand deliver:
Fax: 505-842-0448
Email: claire@gaar.com
Mail: 1635 University Blvd. NE, Albuquerque, NM 87102 Attn: Claire Conrad

Nomination Deadline is has been extended to 5:00 PM sharp on Monday, February 8, 2016.
Interested in sponsoring? Act now sponsorship is closing soon!
There are sponsorship opportunities available. Click here if you want to learn more.
Ticket Sales
Ticket sales are now open. Click here to purchase tickets today.