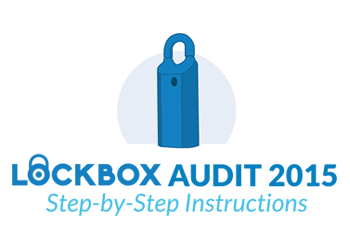 As the final decision on the lockbox contract nears, the GAAR Board of Directors must have the absolute final lockbox count. Not only is this necessary for the contract price, it will determine the total number of lockboxes needed should there be an exchange event in the future.

If you need to (1) review your audit, (2) make changes, or (3) complete the audit for the first time, click here to go to the online Supra Audit Tool using your member number. If you don't know your member number, please contact Member Support at 505-842-1433 for assistance.
Click here to download a quick, step-by-step instruction guide for the online Supra Audit Tool, or you can simply check out video tutorial below.
If you have previously completed the audit and have had NO CHANGES to your lockboxes, please keep an eye out for the email that asks you to confirm that you've completed the audit.

All audits must be completed and confirmed by the end of August. Lockboxes not included in the audit will be excluded from future exchange events.