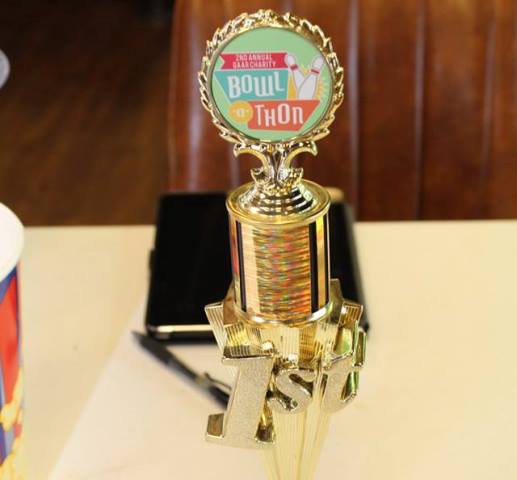 The winners of GAAR's 3rd Annual Charity Bowl-A-Thon awards and prizes have been chosen! Check out the video below.
Teams went all out for a chance to win one of the GAAR Charity Bowl-A-Thon awards or prizes. The awards up for grabs were: Highest Score, Lowest Score, Best Team Name, and Best Dressed Team. Participants were also entered into a drawing for a chance to win a Foursome of Golf at Rio Grande Clud & Resort and a $100 Gift Certificate to Paako Ridge Golf Club.
Watch Kellie Tinnin and Julie Greenwood announce the winners:
To claim your prize, just stop by the REALTOR® Building on 1635 University Blvd NE and ask for Dana Earl.
Thank you again to our sponsors, participants, and volunteers for your generous support and contributions. We could not have had a successful fundraising event without your dedication and generosity!
Click here to view the 3rd Annual GAAR Charity Bowl-A-Thon Photo Album.
Proudly Sponsored by
Double League Sponsors
Coldwell Banker Legacy
Homestar Financial Corporation
Keller Williams Realty
Legacy Mortgage
VanDyk Mortgage
Title 1 Kids Sponsor
Lane Sponsors
Down Payment Resource
DR Horton
Fidelity National Title
Pop-A-Lock
Strike League
American Home Shield
Gift Realty NM
Re/Max Pros
Team Sponsors
American Realty
DR Horton
Eagle Eye Exterminating
EXP Realty
Keller Williams