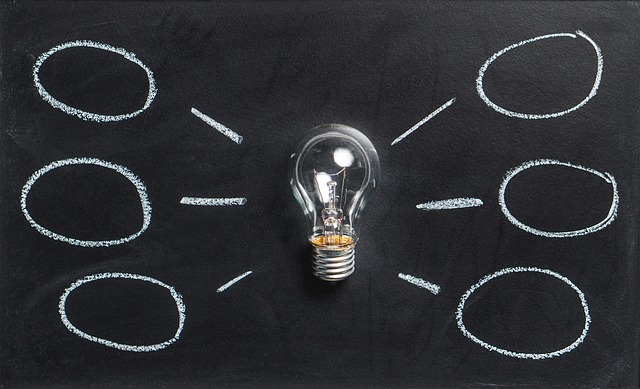 SWMLS' for-sale listings are sent to hundreds of websites each day in our daily listing syndication feeds. This includes hundreds of broker and agent-owned IDX websites, ListHub, and Zillow Group. Two popular real estate consumer searches that also display our listings are Realtor.com and Zillow.com. Both of these websites are authorized to display our Active and Pending listings and will often display an estimated home price alongside the property address. In some cases, these estimated values may cause confusion to the public if they accept this value as fact.
SWMLS has created a summary guide on how the estimated values on Realtor.com and Zillow.com are generated for each website. We don't see these websites going away anytime soon, and having a general understanding of how your listings get there and are viewed by the public can be to your advantage.
What is an estimated home value? Each website or company that offers an estimated value will have their own formal definition, but in essence, it is simply an automated value of what a home is worth. This might involve a real estate website or product using a specific set of algorithms that calculate a value based on tax assessment records, recent sale prices of comparable properties, and other factors. The algorithm itself is usually proprietary to that company and may not have a direct MLS source for determining its value. In most cases, it is a computer program attempting to assign a home value. If this program is trying to work in a non-disclosure state, it may be missing one important calculation - the actual home sales price.
It is no secret that estimated home values on many NM consumer real estate searches are often skewed and that is when you, the SWMLS REALTOR® or Appraiser, steps in with local expertise, knowledge, and access to power MLS tools like FlexMLS, CRS, and RPR.
Examples of an estimated value can be found on Zillow.com (Zestimate) or in REALTOR Property Resource, RPR (RVM or Realtor Valuation Model). An automated CMA program like Cloud CMA or ToolKit CMA may also be used by a REALTOR® to generate an estimated value of a property. The estimated home price created from a CMA in the MLS can also be considered an estimated home value in its most basic form. We encourage you to try RPR today if you aren't using it already. It only takes 2-4 minutes to create your free account.
Let's take a closer look at Realtor.com and Zillow.com and how they create estimated home values.

Realtor.com is one of the top-ranking home search results pages used by consumers in today's market. Southwest MLS supplies data directly to them that is updated several times a day. Realtor.com has also developed "network partnerships" that allows consumers from other websites who choose "search homes for sale" to automatically link to the Realtor.com search engine. Realtor.com has been partnered with SWMLS for over 10 years and continues to be a free benefit for promoting your properties for sale as well as your brand.
How often listings appear: Updated every 30 minutes.
What statuses are displayed? Active and Pending. An Active Under Contract status listing will be identified as "For Sale". Sold listing information is not displayed on your sales but Realtor.com will identify the home as "Sold" for a period of 6 months after the closing date, and may display the date of sale.
How is the estimated home value created? The valuation model that is used by realtor.com to display the estimated home value is generated using a complex formula that uses public tax assessor records, square footage, and other methods to generate an estimated value.
When will the estimated home value be displayed? When the listing is Off Market in SWMLS (Closed more than 6 months, Expired, Cancelled, Withdrawn). SWMLS is currently working with REALTOR.com on ensuring the estimated home values being displayed are calculating correctly. You may not see an estimated value on your realtor.com display at that time of this article.
Can the estimated home value be changed by the listing agent or the seller? Not to our knowledge. If you have concerns with how the value is generated on your listing please contact SWMLS directly and we can work directly with a REALTOR.com representative for clarification.
How do I opt-out of sending listings to realtor.com? The only way to opt-out a listing from displaying on realtor.com is to completely opt-out of displaying the listing online. This is typically authorized in writing by the seller and done in the EXPORT tab of the MLS listing form (Seller Directly listing to be Excluded from Internet).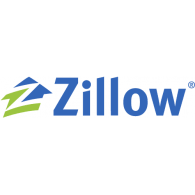 Zillow.com is part of Zillow Group, which houses a portfolio of the largest and most vibrant real estate and home-related brands on the web and mobile. The company's brands focus on all stages of the home lifecycle: renting, buying, selling, financing and home improvement. Zillow Group includes Zillow.com, Trulia.com, Hotpads, and more. This article will focus specifically on Zillow.com.
How often listings appear on Zillow.com: Updated every 30 minutes. There are several SWMLS franchise offices that have a direct agreement with Zillow Group. This means that your listings appear on zillow.com, trulia.com, and other Zillow Group websites from a data feed that comes from your brokerage, not from SWMLS.
What statuses are displayed? Active and Pending, An Active Under Contract status listing will be identified as "For Sale".
How is the valuation model created? The Zestimate home value is Zillow's estimated market value for an individual home and is calculated for about 100 million homes nationwide. It is a starting point in determining a home's value and is not an official appraisal. The Zestimate is automatically computed daily based on millions of public and user-submitted data points. Zillow currently identifies New Mexico as having 1 out 5 stars on Zestimate accuracy. Zillow is very transparent in their disclosure on how the Zestimate is generated and it is worth a read.
When will the home valuation value be displayed? The Zestimate always displays on a Zillow listing, regardless of the MLS listing status. The "For Sale" price will display next to the Zestimate on properties currently for sale in the MLS. There is also a separate "Home Value" section found when you scroll down the page of most Zillow displays.
Can this valuation model be changed by the listing agent or the seller? According to Zillow, the current homeowner needs to claim their listing on Zillow and update their home facts. Changing the home facts should have a direct result on the Zestimate for that home. We have also verified with other MLS members that the listing agent can claim the listing as well to update the home facts.
Where can I get more information? More information about the Zillow Zestimate can be found here.
How do I opt-out of sending listings to Zillow.com? An SWMLS Participant/Qualifying Broker has the right to determine if their MLS office listings will be syndicated to Zillow Group. This can be done in the FLEX office menu settings. Agents at an office can also choose, listing by listing, if they wish to submit the listing to Zillow Group, based on seller's decision. This can be done in the EXPORT tab of the MLS listing form (Uncheck Zillow/Trulia in the Export Options) unless you are at an MLS office that has a direct syndication feed to Zillow Group.
Frequently Asked Questions about Realtor.com and Zillow.com
How is the National Association of REALTORS® (NAR) associated with Realtor.com? At one point NAR did own realtor.com, but currently it is owned by Move Inc, a subsidiary of News Corp. Realtor.com continues to only allow qualified listings submitted from NAR REALTOR® members through their local MLSs.
Where can I generate my own estimated values of homes? All SWMLS users have access to Flex MLS and RPR (Realtor Property Resource) which use actual MLS sold data to generate their estimated values (considered more accurate than a Zestimate). RPR and Flex also offer the ability to make manual adjustments to the property details to generate a custom valuation price for each scenario.
Can the estimated value on realtor.com or zillow.com be disabled? Not to our knowledge. The estimated value should change over time though, as new market conditions and updated tax records are used to refresh the algorithm for that property's value.
Does realtor.com or zillow.com display the sold price on the listing? No. Our agreements with both consumer websites would not authorize them to display our sold listing information. If you see a sold listing price on a zillow.com listing, there is a possibility that the listing agent gave direct permission to Zillow.com to use that value. SWMLS typically will not get involved when a Participant or Subscriber chooses to disclose their own sales prices in marketing and distribution.
What other websites display an estimated home value on a home? Besided Realtor.com and Zillow.com, there are also Trulia.com and Homes.com. In our testing of properties on all four consumer sites we did not find these estimated values to be equal.