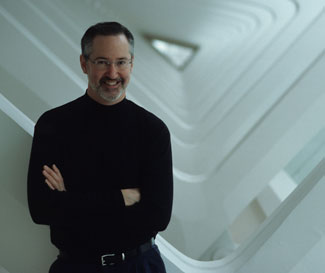 In this information age (which is really an age of communication, which is really an age of attention) – you become what you pay attention to.
To stay relevent – in your career and in your life, you need to learn how to separate principles and important trends from fads.
At our upcoming REinvent Speaker Series event, David Zach will show you the strategic and tactical differences between fads, trends and principles, how to better understand and use knowledge of both current and future trends and traditions, and how to protect and direct that most valuable of resources - your attention.

REinvent with David Zach will be held on Wednesday, September 9th from 8:00 am to 1:00 pm at Crowne Plaza Albuquerque (1901 University Blvd NE). Tickets are $40 for members (2CE credits) and $55 for non-members. A full, plated breakfast is included. Click here to register.
Proceeds from the REinvent Speaker Series go to the REALTOR® Fund of the Greater Albuquerque Association of REALTORS® - GAAR's sustainable charitable trust.
About David Zach, Futurist
David Zach is a professionally trained futurist. He earned his master's degree in Studies of the Future from the University of Houston-Clear Lake. David works with associations, corporations and colleges offering insights on the personal and professional impact of strategic trends relating to the future of technology, economics, business, education, demographics and society.
Prior to starting his own company, David worked for Northwestern Mutual and Johnson Controls in the roles of environmental scanning and strategic planning. He has also taught Future Studies in the School of Education at the University of Wisconsin-Milwaukee. He gives talks about 50 times a year over the past 30 years totaling over 1500 keynote presentations and has written two books.
David is on the board of the American Chesterton Society and recently completed a three-year term as a public director on the board of the American Institute of Architects. In December 2012, he received an AIAS Presidential Citation from the American Institute of Architecture Students. Past activities include: Wisconsin Small Business Development Center Advisory Council, AIA-WI Board, Future Milwaukee Advisory Board, Community Advisory Board for NPR station WUWM, board member of Elnnovate.
Event Sponsors
Silver Sponsors: Right Start Mortgage, Ida Kelly REALTORS®, Cornerstone Home Lending, Re/Max