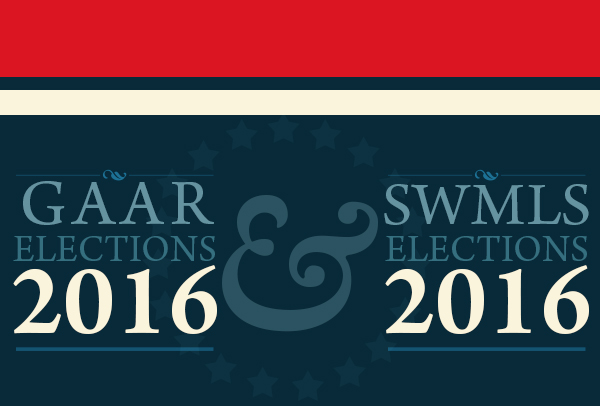 The time has come to elect your leadership to the 2016 GAAR and SWMLS Boards of Directors! The Candidate Resume/Questionnaires have been posted so you can learn more about this year's candidates.
GAAR and SWMLS rely on volunteers for leadership, and this year we have a wonderful slate of qualified candidates who have expressed an interest in serving on the Board of Directors.
Elections will begin October 19th and end October 26th, so be sure to vote!
All resumes and questionnares are available in PDF format.
GAAR Slate of Candidates
GAAR Officer Candidates


GAAR Director Candidates
---
SWMLS Slate of Candidates
SWMLS Officer Candidates


SWMLS Director Candidates


Vista Encantada REALTORS®




Berkshire Hathaway NM Properties
Stay tuned to the GAAR blog for more information on how to vote on October 19th.